Wednesday Aug 10, 2022
Tim Klein and Dr Belle Liang - Listen for your call, not someone else's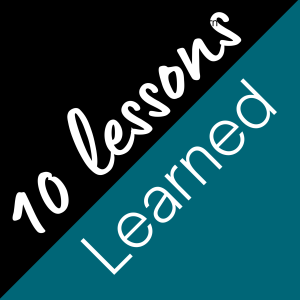 Dr Belle Liang and Tim Klein share with us the reason we should "Adopt a purpose mindset, not a passion or performance mindset";  how we can "Add value as a trailblazer, builder, champion or guardian"; why you should "Trust yourself to figure it out" and more. Hosted by Diana White.
About Dr Belle Liang
Dr. Belle Liang is a professor and chair of counseling, developmental, and educational psychology in the Lynch School of Education and Human Development at Boston College. She is a licensed clinical psychologist, and an expert in mentoring and youth purpose. She is an American Psychological Association Fellow Division 17, recipient of a Distinguished Alumni Award from Indiana University-Bloomington, The Many Faces of Counseling Psychology Award for outstanding contributions in psychology, and numerous honors for teaching and mentoring. She founded the Purpose Lab, and has published nearly 100 peer-reviewed journal articles and chapters to advance the science and practice of mentoring and cultivating purpose in schools and workplaces.
About Tim Klein
Tim Klein, LCSW is an Award-Winning Urban Educator, Clinical Therapist, teaching fellow at Harvard University and lecturer at Boston College. He has worked intensively with marginalized students to equip them to pursue meaningful and fulfilling lives. Prior to his work at Boston College, he spent five years as the Outreach Director for Summer Search, a national youth development non-profit serving historically underrepresented student populations. As the Director of School and Community Engagement at Medford High School, he implemented strategies that increased college matriculation by 30%.
Liang and Klein will be releasing their book (published by St. Martin's Press), How to Navigate Life, on August 2, 2022.
Episode Notes
Lesson 1. Adopt a purpose mindset, not a passion or performance mindset. 08:26
Lesson 2. Play your growth games, even while competing in fixed games. 14:18
Lesson 3. Future-proof yourself as a creator, facilitator or driver. 19:22
Lesson 4. Add value as a trailblazer, builder, champion or guardian. 28:32
Lesson 5. Meet the big five needs in the world (physical, personal, community, societal, environmental)38:50
Lesson 6. Create moments that matter. 53:04
Lesson 7. Listen for your call, not someone else's. 01:01:28
Lesson 8. Diversify your brand, social and human capital 01:09:18
Lesson 9. Cultivate an inner world that ripples into the outer world. 01:14:35
Lesson 10. Trust yourself to figure it out. 01:18:45