Wednesday May 17, 2023
Terry Tucker - What you leave behind is what you weave in the hearts of other people.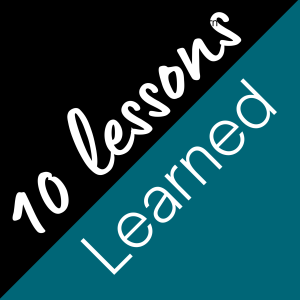 Terry Tucker is a motivational speaker and author. He explains why you should "Be part of something bigger than yourself", why you should "Control your mind or it will control you", how "You are the person you're looking to become" and much more. Hosted by Siebe Van Der Zee.
About Terry Tucker
Terry Tucker is a motivational speaker, author, and international podcast guest on the topics of mindset, motivation, and self-development. He is the Founder of Motivational Check LLC. He has a Bachelor of Science degree in Business Administration from The Citadel and a Master's degree from Boston University. He has been a college basketball player, a marketing executive, a hospital administrator, a SWAT Team Hostage Negotiator, a high school basketball coach, a business owner, a motivational speaker, and most recently, a cancer warrior. He is the author of the book Sustainable Excellence, Ten Principles To Leading Your Uncommon and Extraordinary Life. Terry has also been featured in Authority, Thrive Global, and Human Capital Leadership magazines. 
Episode Notes
Lesson 1: Control your mind or it will control you. 05:12
Lesson 2: Embrace the pain and difficulty we all experience in life and use it to make you more resilient. 07:19
Lesson 3: What you leave behind is what you weave in the hearts of other people. 11:37
Lesson 4: As long as you don't quit, you can never be defeated. 15:14
Lesson 5: Be part of something bigger than yourself. 17:24
Lesson 6: Most people think with their fears and insecurities, instead of using their minds. 23:37
Lesson 7: You are the person you're looking to become. 28:43
Lesson 8: Fail often, especially when you are young. 32:03
Lesson 9: Listen more than you talk. 35:29
Lesson 10: Love is the most important word in any language. 38:56