Wednesday Aug 24, 2022
Stan Rodski - Your Current View of Situation Does Not Equal The Best View of Situation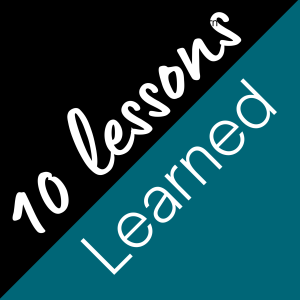 Stan Rodski shows us how to "Recalibrate our brain"; shares how to "Harness your brain power" and explains the power of the "Napucino". Hosted by Duff Watkins
About Dr Stan Rodski
Dr Stan Rodski is an Australian neuroscientist in private practice specializing in brain performance. He has a bachelor's degree in psychology and a doctorate of science in biological statistics. Dr Rodski has worked as a psychologist for over 30 years and more recently has focused on the neurosciences. Stan has helped many people, schools, sporting teams and organisations with improving performance and in particular memory, concentration, agility and resilience.
It was through the discovery of the positive neurological effects of colouring-in using Dr Rodski's designs which has sparked a worldwide sensation resulting in three of Dr Rodski's colouring-in brain science books being featured by Oprah Winfrey in her 2016 Christmas Wish List. These three books, Modern Meditation, Brain Science Colourtation Technique and Anti-stress were a worldwide success.
His latest book The Neuroscience Of Mindfulness is available now.
Episode Notes
Lesson 1: In God we trust, all others must bring data 08:48
Lesson 2: Your brain:  the more we know, the bigger the mystery 17:20
Lesson 3: Mind/Body connection is real 19:50
Lesson 4: Reflex to reaction in 0.25 seconds 26:32
Lesson 5: 20 minutes x 20 meters x 20 seconds = recalibrated brain 29:07
Lesson 6: Your Current View of Situation ≠ Best View of Situation 32:50
Lesson 7: Harness your brain power with infinity, circle, square, triangle exercises 39:40
Lesson 8: I'll sleep when I die!  No, you'll die without sleep 45:53
Lesson 9: Time for a napucino 49:40
Lesson 10: On Mars a day is 24.6 hours but how will your brain cope? 52:21