Tuesday Jul 19, 2022
Dr Joel Martin – The most important superpowers you have is the ability to choose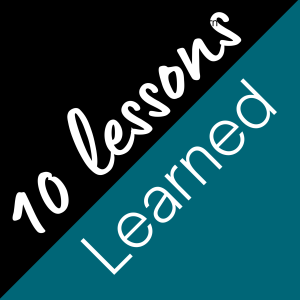 Dr Joel Martin shares why "Feedback is a gift"; what your greatest "Superpower" is; why you should "Learn to love and laugh a lot"; and more. Hosted by Diana White
About Joel Martin
Dr. Joel Martin, founder of Triad West Inc., is a trainer, coach, and speaker delivering breakthrough leadership performance, DE&I training, and organizational change. Dr. Martin has worked with diverse audiences and thousands of clients across the U.S. and in China, Taiwan, Russia, Malaysia, Republic of South Africa, France, United Kingdom, and Norway changing lives for the better.
Dr. Martin has earned a PhD in Communications, a Master's in Psychology and admission as a Wharton Fellow of Wharton Business School. She is the author of How To Be A Positively Powerful Person as well as three other books. She is also the founder of the annual Positively Powerful Woman Awards, Education Summit & Leadership Conference.  
Dr. Martin was previously one of the first women to own and operate a full-service advertising agency. Considered a creative powerhouse, her award-winning company specialized in marketing to audiences that include urban, women, and the African Diaspora.
Dr. Martin has served as a City of Scottsdale Human Relations Commissioner and Compensation Committee Chairperson of the American Baptist Homes of the West (now CommonGood) Corporate Board of Directors. 
Episode Notes
Lesson 1. Feedback is the gift of information that tells you what's working and what's not. 04:41
Lesson 2. One of the most important superpowers one has is the ability to choose. 09:39
Lesson 3. If you think you can do a thing or you think you can't do a thing, you're right. 20:09
Lesson 4. Learn to be confident before and after any challenge. 21:27
Lesson 5. You may never know the cause of the good fortune. 25:31 
Lesson 6. Know your values. 34:00
Lesson 7. Whenever you want to lift your spirits, focus out, and give. 43:51
Lesson 8. Learn to love and laugh a lot. 49:08
Lesson 9. Every person has value and a lesson to teach. 53:05
Lesson 10. Once you find your purpose (your why), make it your life's work. 56:29