Tuesday Jun 07, 2022
Dr. CJ Cornell - If all you want is someone to rave about your idea, then call your mother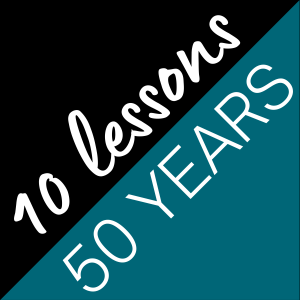 Dr CJ Cornell shares his experience as an entrepreneur and tells us why we should "Be Up Front" why we "Don't play hard to get" and "If you have to tell me how great you are — you're not". Hosted by Dianna White.
About Dr. CJ Cornell
CJ Cornell is a veteran media industry executive, entrepreneur, investor, author and educator with a long history of creating products and companies television, broadband, and other consumer media platforms.
 As a serial entrepreneur, CJ Cornell was a founder or part of the senior management team of more than a dozen successful start-up ventures that collectively attracted over $250 million in private funding; created nearly a thousand new jobs; and launched dozens of innovative consumer, media and communications products that have exceeded $3 billion in revenues.
Most recently CJ Cornell was Professor of Digital Media & Entrepreneurship at Arizona State University's Walter School of Journalism & Mass Communication, and Co-Director at the school's Knight Center for Digital Media Entrepreneurship, as well as ASU's first full time Entrepreneur-in-Residence.
Some of his startup ventures and experience includes:
Founder of Chaos Media Networks – the first Video on Demand cable television network in the US, with 10 branded channels, and grew to be one of the largest cable networks on the west coast (sold in 2005).
Sr. Vice President of Ruckus Networks – the largest music sharing service for college campuses (acquired by Sony and Universal Music Group).
Founder of Propel Arizona – a pioneering online crowdfunding company that was the largest in the southwest US before it was acquired in Jan 2014.
VP at Mobileway – a multinational l text messaging technology and content network (acquired by Sybase)
Founder of Wisdom TV/Sagesse – a cable TV network that also launch some of the world's first interactive features.
Co-Founder of Aha Media – a media technology company that used behavior to predict and suggest programs that people would like to watch.
Founder of ProtoCorp Telesystems – created and deployed the industry's first smartphones (funded and later acquired by BellSouth corp)
Founder of ProtoCorp International – launched the first complete PC-based human resources software #1 in the world and sold on all 7 continents.
Served as a Board Member and Venture Partner at Silicon Ventures, LLC.
He has been an advisor or consultant to companies such as Disney, Comcast, Time Warner, Canal+, Universal Television, Sony, Microsoft and Sun. CJ continues to serve as an advisor and consultant on technology and strategic issues to financial institutions and investment banks, while occasionally serving as an expert witness on matters of business, technology and media.
Based in Phoenix, Arizona CJ Cornell sits on the board of many public entrepreneurship and economic development committees, and
and sits on the board of 5 high tech companies. He recently served on the New York Institute of Technology Dean's Executive Advisory Board – School of Engineering and Computing Sciences
He is the author of many published academic papers and articles on subjects related to entrepreneurship, technology, media and education. He was one of the first bloggers when he created the popular site Cerebral Graffiti in 1995.
CJ Cornell is the author of the bestselling book The Age of Metapreneurship – A Journey into the Future of Entrepreneurship, and The Startup Brain Trust – A Guidebook for Startups, Entrepreneurs, and the Experts that Help them Become Great, and coauthor of the textbook Media Innovation and Entrepreneurship.
His blog is ranked in the top 50 most influential websites in entrepreneurship and startups, and also is recognized as a top writer on Quora for entrepreneurship and for business development.
CJ Cornell holds undergraduate degrees in engineering, a master's in management and a Ph.D. in marketing and strategy. Outside of business, CJ has practiced martial arts for 21 years and has been an instructor for eight years. He holds advanced black belts in Karate, Jujitsu, Aikido and in other disciplines. The Smithsonian recognized CJ as one of the influential teachers and mentors of 1999.
ranked in the top 50 most influential websites for entrepreneurship and startups.
Episode Notes
Be Up-Front: Are you really just looking for a hookup, eye candy, or a sugar daddy? 07:03
Don't ask me how to lose 20 pounds the night before the prom. 08:20
Don't play hard to get. 10:44
If you have to tell me how great you are — you're not. 11:48
Have a thick skin: Your idea is not as good as you think it is. 15:43
If all you want is someone to rave about your idea, then call your mother. (If you merely want someone to agree with you, then adopt a parrot) 18:35
Please be smarter than me — at least about your own business. 21:38
Please tell me if you're dating other people. 26:08
We're not going all-the-way after the first date. 28:50
Promise you'll call me in the morning. 44:30