Wednesday Aug 17, 2022
Denis Leclerc - Don't judge people too fast, we have more in common than we are different.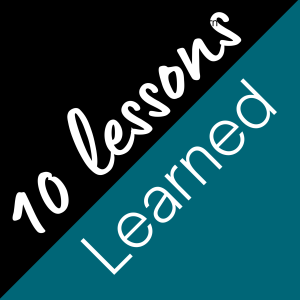 Professor Denis Leclerc tells us why you should "Learn something new every day"; why you should "Learn to slow down; why it's important not to "judge people too fast" and more. Hosted by Siebe Van Der Zee.
About Professor Denis Leclerc
Dr. Denis Leclerc teaches cross-cultural communication and global negotiations at Thunderbird School of Global Management. His interests and research have focused on intercultural communication competence and global negotiation. At Thunderbird, Denis teaches in multiple programs such as the on-campus Master of Global Management, Executive MGM, customized programs such as Thunderbird International Consortia, and multiple oil and gas executive programs. He also serves as the academic director for multiple custom programs such as Raytheon, Novartis and Medtronic, and open-enrollment programs in negotiation and leading diverse teams.
Before joining Thunderbird, Denis taught at Arizona State University and served for eight years as director of multiple international studies abroad programs there. He directed and served on numerous master's and Ph.D. committees in the U.S. and Europe. He was co-program evaluator for a National Science Foundation (NSF) three-year grant examining the cultural adaptation of U.S. scientists working in scientific laboratories abroad. This research project was instrumental in guiding NSF to redesign program components to include cross-cultural training for their international assignments.
Denis has been published in leading journals in his field including the International Journal of Intercultural Relations, and has been a contributor to Readers in Communication, authoring a chapter on the impact of culture on global negotiations.
Denis is also an active and highly sought-after consultant. As the principal of his own consulting company, he has conducted cross-cultural research for companies in North America and France. Additionally, he has provided support for international program evaluations and has planned, facilitated, and analyzed professional development seminars for a wide range of executive programs throughout the U.S. and Europe. He is a keynote speaker and seminar leader for various companies such as American Express, U.S. Chamber of Commerce, and ExxonMobil on topics as varied as cultural misunderstanding, improving multi-cultural awareness, and cultural strategic negotiation preparation.
In 2008, 2009, 2014 and 2022 he was voted the most valuable professor by the Thunderbird Executive MGM students. In 2009, 2010, 2011 and 2016, he was voted most outstanding faculty member by the Thunderbird MGM students. He also ranks as one of the best professors in all the corporate programs that he participates in.
A native of Normandy, France, Denis completed a maitrise in cultural geography (honors) from L'Universite de Haute Normandie, Rouen, France, and then a master's in international tourism at Arizona State University. He received his Ph.D. in cross-cultural communication from the Hugh Downs School of Communication at Arizona State University. He received his certifications for the Global Mindset Inventory from Thunderbird and the COM/COI from the Training Management Corporation. As one of his last research interest, Denis is publishing an entrepreneurial journey book that will be available September 2022.
Episode Notes
Lesson 1: Learn something new every day, even if it is a new word 06:36
Lesson 2: Never stay angry. Anger will eat you alive 08:58
Lesson 3: Managing stress is like "Start where you are, use what you have, do what you can."  (Quote by Arthur Ash) 12:33
Lesson 4: Don't judge people too fast, we have more in common than we are different. 14:45
Lesson 5: Travel 23:10
Lesson 6: Success is a journey not the final destination 29:27
Lesson 7: learn to cultivate creativity 34:12
Lesson 8: Help and support others 37:00
Lesson 9: Learn to slow down 39:00
Lesson 10: Learn how to become a better mentor 44:01