Wednesday Oct 05, 2022
Baishakhi Connor – Workaholism is an addiction, don't wear it as a badge of honour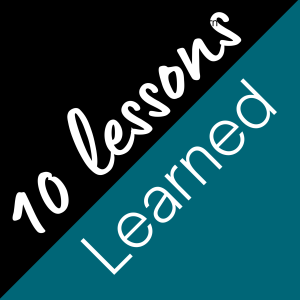 Baishakhi Connor explains how " It all starts with belief", why you should "Chase your dreams, but don't become captive to them" and that "Things happen, it isn't the end of the world" along with more great lessons. Hosted by Jeffery Wang
About Baishakhi Connor
When Baishakhi was 8, she wanted to be the President of the United States. Growing up in a tiny Indian town on a healthy dose of fiction, anything seemed possible. At 12, she realised a one-way flight to US cost many years of their household income! Presidency dreams were replaced by a search for ways to explore the world from near-poverty-line status.
From her tiny town start in life, Baishakhi has gone on to carve a diverse career spanning four continents. Now in her 40s, she continues to stretch her boundaries in ways she could never have imagined at 8. She has a senior management role in one of Australia's largest retailers. She joined her first Board role last year. She volunteers. She mentors. She writes. She speaks. She makes time to learn new things, currently flexing her muscles into Powerlifting.
Baishakhi lives in a tri-cultural tri-religious family with her Australian Catholic husband and Afghan Muslim foster daughter. As foster mum of 1, step mum of 4 and step grand mum of 4 (and a ½), her life is a busy blur of family, fun and food.
Episode Notes

Lesson 1: It all starts with belief 02:25
Lesson 2: Workaholism is an addiction, don't wear it as a badge of honour 09:19
Lesson 3: Things happen, it isn't the end of the world 19:26
Lesson 4: Learn the known way, they find your OWN way 24:22
Lesson 5: Chase your dreams, but don't become captive to them 30:59
Lesson 6: Reframe your thinking, count your blessings 37:12
Lesson 7: Embrace the differences, learn from them 40:01
Lesson 8: Bias is all around us. Recognise it, challenge it, break it 47:36
Lesson 9: Let the iron teach you 55:22
Lesson 10: Give it time, let tears morph into memories 1:01:26